About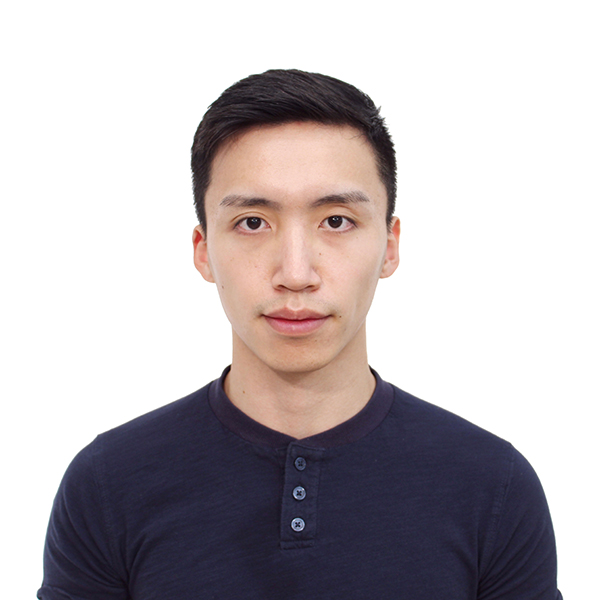 Yujun Jiang is a graphic designer, digital artist, and web developer. Dividing his time between creative practices and commercial projects, Jiang's work covers visual design, new media art, branding, user experience, front-end development, data analysis and visualization. His practice direction is experimental, research-based and phenomenon-specific. Jiang graduated from Parson School of Design with Master of Science in Data Visualization in May 2021. Jiang is currently open for hire in cross-discipline design roles: graphic designer, UI/UX designer, creative designer, visual designer.
City:

New York / Beijing

Email:

yujunmjiang@hotmail.com

Languages:

Mandarin / English
Degree:

Dual masters degree

WeChat:

949484403
Using digital, analog, and historical documents, Jiang creates work that allows physical and virtual participation to co-exist impeccably. By adapting to new technology, he uses virtual space to overlap the historical and modern landscapes, evoking audiences to review the past with an immersed experience. Further areas of investigation evident in his work include audio visualization, color psychology, human-computer interaction, and spatial sound.
Achievements
In 2021, Jiang has received his second masters degree of Master of Science in Data Visualization at Parsons School of Design in New York. During the study, Jiang has co-worked with the National Air and Space Museum of the Smithsonian Institution for a series of data visualization projects, and one of his side project O2 Park has been featured by Time Out. Prior to his time at Parsons, Jiang graduated from Rhode Island School of Design (RISD) with an MFA in Digital + Media in 2018. Jiang's The Shape of Memory (VR installation) has been selected as the Excellent Thesis Project by RISD Grad Show. In 2016, Jiang earned his BA in Design and Visual Communications, and Fine Arts minor at the University of San Francisco.
Skills
From 2D design to font-end development, and more.
Resume
A journey of art and design.
Education
Master of Science: Data Visualization
Aug 2019 - May 2021
Parsons School of Design, New York, NY
The master's in Data Visualization at Parsons is a multidisciplinary degree that brings together visual design, computer science, statistical analysis, and ethical considerations of data representation. The program responds to the increased demand for experts who can turn data into insight.
Master of Fine Arts: Digital + Media
Sep 2016 - Jun 2018
Rhode Island School of Design, Providence, RI
Digital + Media operates at the nexus of art, science, technology and critical theory. Offered at the graduate level only, the program emphasizes interdisciplinary, research-driven practices in which conceptual intention determines form and media.
Bachelor of Arts: Design & Visual Communications
Jan 2013 - May 2016
University of San Francisco, San Francisco, CA
By combining a holistic approach to design with a passion for justice, students will create stunning work that inspires change. The program is built around the idea that today's designers must be able to work comfortably and effectively across a broad range of media with an eye toward the greater good.
Minor: Fine Arts
Jan 2014 - Dec 2015
University of San Francisco, San Francisco, CA
Challenge students' imagination and define their point-of-view with techniques and tools to last a lifetime.
Internship
Graphic Designer
Jun 2017 - Aug 2017
Dell, Beijing, CHINA
Visualize the Alienware main product features for the official website.
Work with the marketing team to research and analyze competitive gaming products.
Graphic Designer
Jun 2015 - Jul 2015
Tsinghua University, Beijing, CHINA
Make a proposal that includes logo design and website mockup for the Department of Environmental Art Design.
Advertising Assistant
Jul 2014 - Aug 2014
Ogilvy & Mather Advertising, Beijing, CHINA
Make the advertising solution for 361 Degrees International Ltd. base on the market demand and NBA player Stephon Marbury's future product releases.
Modify the visual design and translate the proposal from Mandarin into English for the Hotel MGM Macau advertising plan.
Professional Experience
Web Developer
Jun 2020 - Sep 2020
Parsons School of Design, New York, NY
Track down alumni's external thesis apps on individual repositories.
Create a JSON data structure and add all thesis content to it.
Host JSON on AWS for searchable queries and extend the front-end design using NuxtJS.
Graphic Designer
Feb 2019 - Jul 2019
makeithappen.nyc, New York, NY
Modify the website mockup for Environmental Data Resources, LLC.
Create the project "Gender Lens Grantmaking Workbook" proposal for the Slingshot Fund.
Re-design the official website for The School for Strings.
Department Assistant
Jan 2017 - Jun 2018
Rhode Island School of Design, Providence, RI
Design event posters for the visiting artists at the Department of Digital + Media.
Optimize the visual design and update content for the RISD Digital + Media official website.
Build a database of the comparable academic programs in the U.S.
Graphic Designer
Aug 2015 - May 2016
Foodmate, San Francisco, CA
Co-work with other teams to build a visual system for the company's logo, mobile app, website, and promotion products.
Design the user interface for the Foodmate mobile app (iOS version) and focus on how to create a user-centered experience.
Portfolio
Creation never stop.
All
Graphic Design
Digital Art
Data Visualization
Contact
Location:
Haidian District, Beijing, CHINA
Email:
yujunmjiang@hotmail.com